Remember that the counselling session is Your session to discuss whatever you wish
, so you can disclose as much or little as you please. I usually meet clients once a week or once every two weeks in my Counselling and Psychotherapy practice in Oxford at 7 Swinbourne Road. The counselling session last about 50 minutes and more often I will encourage you to talk about your thoughts and feelings and what's troubling you. Don't worry if you find it hard to open up about your feelings. I can help you to gain more confidence and comfort as time goes on. Your initial session is usually a time for me to gather information about you and your needs.
As your counsellor I may ask you to fill out initial consultation form about your current and past physical and emotional health. It might take a few sessions for me to fully understand your situation and concerns and to determine the best approach or course of action.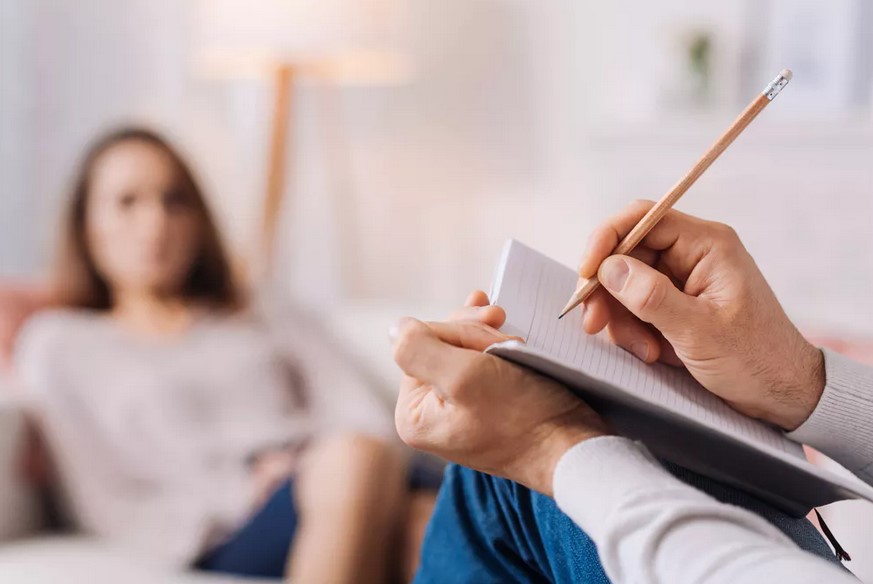 The first session is also an opportunity for you to ask questions to see if my counselling approach and my personality are going to work for you. This is relevant for me as well to decide if/how (?) I'm going to work with you. Questions may include – what you feel is wrong in your life; any symptoms you might be experiencing; about your past history. History-taking may cover such things as your childhood, schooling, relationships (family, romantic, and friends), your present living situation and your career. The length of your counselling therapy may be discussed, as well as the methods to be employed and patient confidentiality. You will have the opportunity to ask questions too. Please make sure to take advantage of this time to ask any questions you may have, even if you feel (too) afraid or shy to ask.

Make sure you understand:
• What type of therapy will be used (If you don't, I will briefly explain).
• The goals of your therapeutic treatment.
• The length of each session.
• How many therapy sessions you may need. Because counselling sometimes involves intense emotional discussions, you may find that you are tearful or upset or you may even have an angry outburst during a session. Some people may feel physically exhausted after a session. As your counsellor I will be there to help you to cope with such feelings and emotions. For some clients I might ask you to do homework" – activities or practices that build on what you learn during your regular counselling sessions. Over time, discussing your concerns can help improve your mood, change the way you think and feel about yourself, and improve your ability to cope with problems.

The length/number of the counselling sessions you need and how frequently you have to see me will depend on such factors as:
• Your particular problem or situation.
• Severity of your symptoms.
• How long you have had symptoms or have been dealing with your situation.
• How quickly you make progress.
• How much stress you are experiencing.
• How much your mental health concerns interfere with day-to-day life.
• How much support you receive from family members and others. It may take only weeks to help you cope with a short-term situation. Or treatment could last a year or longer if you have a long-term mental illness or other long-term concerns.

To get the most out of your counselling sessions take a look at the following tips to help make it a success:
• Approach therapy as a partnership. Counselling is most effective when you are an active participant and share in decision making. Make sure you and your counsellor agree about the major issues and how to tackle them. Together, you can set goals and measure progress over time.
• Be open and honest. Success with your counselling depends on your willingness to share your thoughts, feelings and experiences. It also depends on your willingness to consider new insights, ideas and ways of doing things. If you are reluctant to talk about certain things because of painful emotions, embarrassment or fears about your counsellor's reaction, let your counsellor know.
• Stick to your therapeutic plan. If you feel down or lack motivation, it may be tempting to skip counselling sessions. Doing so can disrupt your progress. Try to attend all sessions and to give some thought to what you want to discuss.
• Don't expect instant results. Working on emotional issues can be painful and may require hard work. It is not uncommon to feel worse during the initial part of therapy as you begin to confront past and current conflicts. You may need several sessions before you begin to see improvement.
• Do your homework between sessions. If your counsellor asks you to document your thoughts in a journal or do other activities outside of your counselling sessions, follow through. These homework assignments can help you apply what you have learned in the sessions to your life.
• If the counselling isn't helping, talk to your counsellor. If you don't feel that you are benefiting from therapy after several sessions, talk to your therapist about it. You and your counsellor may decide to make some changes or try a different approach that may be more effective.

I would like to tell you also that (because of) the time for each appointment session is reserved exclusively for a particular client (and yourself). If you arrive late for your counselling session our time cannot be extended to make up the 50 minutes as this would delay someone else's appointment. Similarly, if you arrive early, the counselling session will still begin at your appointment time.
Please keep in mind that counselling is an on-going process. A quick fix to your problems will not happen on the first day. The counselling therapy is about providing life-long solutions to work with rather than just a quick fix. Therapeutic approaches, such as Cognitive Behavioural Therapy are typically shorter in duration than other types of therapies and can be very effective.
At the end I would like to say that you really have to be involved in the counselling process in order to benefit from the therapy as I don't have a "magic wand" to make your problems disappear.