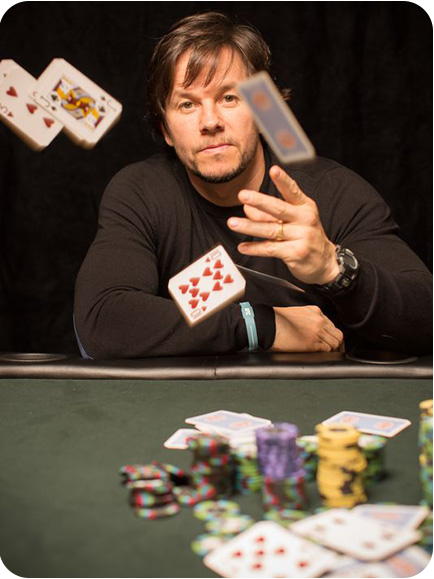 Ventsi Vasev is an experienced counsellor who's working with many clients with Gambling Addiction. Many of these clients have followed his specific therapeutic interventions successfully and are no longer addicted. If you would like to help yourself and get rid of this terrible addiction, please get in touch with him to book a counselling session.
Gambling is the fastest-growing addiction of the 21st century. The spread of the internet has driven a boom in the gambling industry, while governments have relaxed laws to allow more freedom to advertise and betting firms have developed ever-increasing ways for us to gamble. With this boom has come an exponential growth in the number of people who find themselves trapped in the misery of gambling addiction. The compulsion to gamble can be devastating. It can disrupt your work life, your social life, put intolerable strain on relationships, destroy your finances, lead to ill health, and mental breakdown and, in some cases, even suicide. But even when we know it's ruining our life and would love to be free of it, escape can seem impossible. Why? Because we think there's only one way out: the hard way. The common understanding is that addictions such as gambling, smoking and alcoholism can't be conquered without tremendous willpower, suffering and deprivation. But the good news is - there is another way!
The best throw of the dice is to throw them away!
English proverb
In fact the method I have developed and use in my counselling work applies mainly to cure Gambling Addiction but can be also successfully used with alcoholism, some drugs and over-eating addictions. I'm applying this method to an addiction that can become life-threatening much faster than smoking, alcoholism, drug abuse or obesity...
But smoking, drug addiction, alcoholism and over-eating are all conditions of the body.
Gambling doesn't affect the body.
In fact, all addictions are mainly a condition of the mind. It's precisely because gambling does NOT appear to affect us physically that its ill effects are able to take hold so quickly. With smoking, alcohol, other drugs and junk food – there is a physical intolerance that must be overcome as our bodies try to protect themselves by rejecting the toxins. Gradually, our tolerance level rises, we become better able to withstand bigger doses of the poison and our consumption increases accordingly, but it takes time. There is actually no physical barrier to the amount we can gamble. In other words, there is nothing to stop us going, in the space of a week, from a single ticket on the horse races to staking everything we own on roulette.
THE LACK OF A PHYSICAL ELEMENT IN THE WAY GAMBLING AFFLICTS US DOES NOT MAKE IT LESS OF A DANGER, BUT MORE OF ONE. IT ALSO MAKES THE ADDICTION EASIER TO HIDE
I will enable you to stop gambling immediately, painlessly and permanently, without the need for willpower or any feelings of deprivation or sacrifice. All you need to do is to stick to the therapeutic exercises you have to do and the counselling sessions you have to attend.
IT'S FUNNY, ISN'T IT, THAT WHEN WE LOSE WE CURSE OUR LUCK, YET WHEN WE WIN WE COMMEND OURSELVES ON OUR SKILL AND JUDGEMENT?
As every loser knows, gambling isn't a matter of skill, it's a matter of chance. Therefore, when we win, it's not down to our skill and judgement, it's down to chance; nothing more, nothing less.
Sure, we may be able to improve our chances with a little more knowledge and understanding of the game and, in certain cases, the people we're playing against, but we are still reliant on Lady Luck smiling on us.
No matter how isolated you may feel, you are not alone. The ill effects of gambling are widespread and millions of others are experiencing exactly the same torture as you.
It's important to realise that your gambling problem isn't unique to you. There's nothing about your personal situation that makes gambling addiction inevitable.
You may think that certain types of people are susceptible to addiction and particularly a gambling addiction, and now you assume that this applies to you.
Please put that thought out of your mind immediately – gambling addiction has nothing to do with the way we (as individuals) are made. Anyone can succumb, gambling addiction, regardless of genetic make-up, and anyone can succeed in quitting just as easily and painlessly.
Whoever you are, whatever you do, wherever you live, however much money you earn, you can find yourself trapped by gambling addiction and heading towards devastation. The good news is that you can get out of the trap just as easily as you got into it. And once you accept that gambling is an addiction, you can begin your escape.
To arrange an initial consultation session free of charge, please contact Ventsi Vasev Today!

Are you ready to stop gambling?
Are you living with a Compulsive Gambler?